Last year at this time, I couldn't wait to say goodbye to the old, tarnished 2013 and hello to the shiny new year that was to be 2014. Its predecessor was unlucky from day one and just kept battering me as if it was fighting to live up to its name.
2014 dawned bright and clear, though, and helped reinforce my belief that everything happens for a reason. In the final months of 2013, I underwent not one, but two surgeries with a job layoff sandwiched in between. In hindsight, that pseudo-job relocation that forced me into unemployment actually helped me rehab and take back my power.
Everything happens for a reason.
My former boss didn't understand my IBD and the conflicting nature of the invisible illness that is Crohn's Disease. Every request for a day off was met with skepticism and silent accusations of "liar".
I know I would have put off that second surgery if I had still been working in that environment. As it turns out, Employer X did me a favor and paid me to take four months off. I was able to focus on my physical and emotional health and find the place I am meant to be.  In mid-March 2014, I received my final severance check from Employer X on the same day I pocketed my first pay check from my new employer–a top-rated healthcare company that puts value on its employees' physical and mental health.
Everything happens for a reason.
B
efore going back to work, however, I had to endure 2014's winter weather complete with record low temperatures, repeated ice storms and enough snow to build not just a snowman, but an entire Frosty family and village complete with snow fort and bobsled trail.
Had I been working during those bleak months, I would have had to ask for yet more time away from the office to accommodate the record number of school closings. The MIL would have also had to risk her health and well-being to collect the mail or the newspaper and to let the dogs out to do necessary doggie things. Instead, I had the privilege of walking the dogs in single digit temperatures and sporting fur-lined snow boots to chip ice from our sidewalks.
Everything happens for a reason.
In between sub-zero walks around the block with my favorite four-footers, I discovered the enjoyment of sitting by the fire and keeping my fingers warm with furious typing. Stiletto Momma (the blog, that is) grew by over 70 posts in 2014.  Most of those posts were penned between the months of January and March and my longest blogging streak in November as I completed my first NaBloPoMo (National Blog Post Month).
Everything happens for a reason.
2013 might have been one of the worst years I've experienced, but I truly think it needed to be so trying, so I could see the value of the lessons learned in 2014. This year was not without challenges, but with a little perspective and understanding even the tarnished spots can be rubbed to look shiny and new.
Here's hoping 2015 brings more of the same!
For a closer look at all the great things that happened on Stiletto Momma this year, check out this awesome infographic my friends at WordPress put together just for me!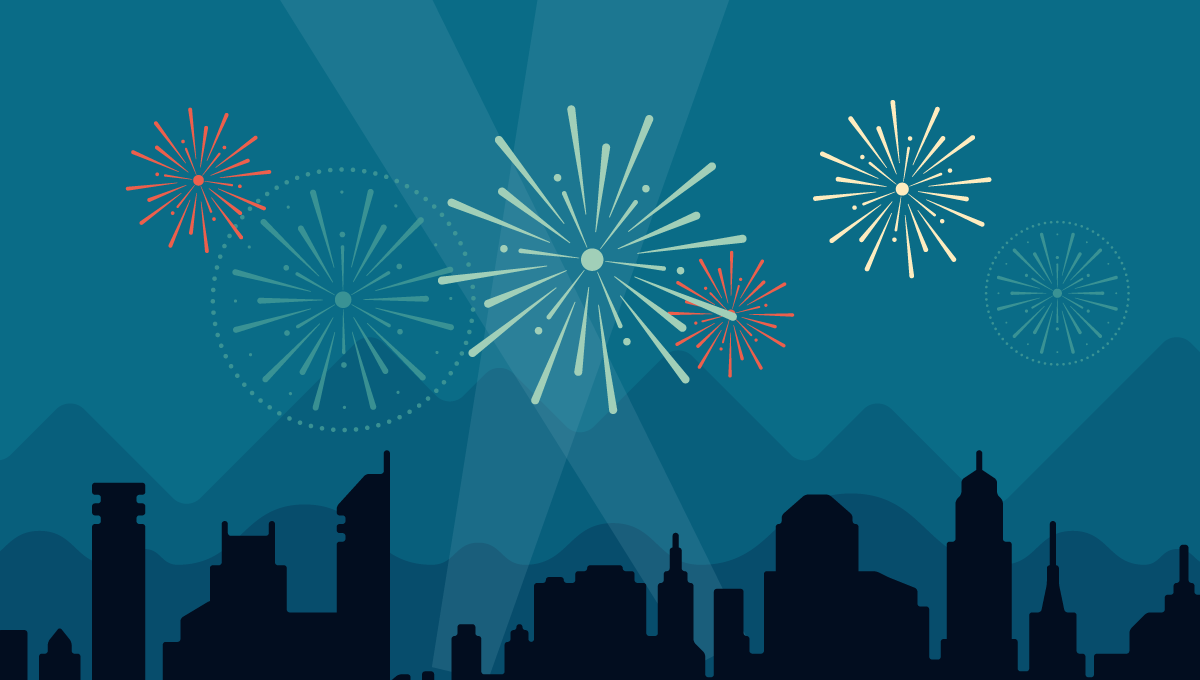 Here's an excerpt:
The concert hall at the Sydney Opera House holds 2,700 people. This blog was viewed about 8,200 times in 2014. If it were a concert at Sydney Opera House, it would take about 3 sold-out performances for that many people to see it.
Click here to see the complete report.